Bank Jatim Simplifies Transactions on 8 Mojokerto City Public Services
Date: 20 june 2021
Categories :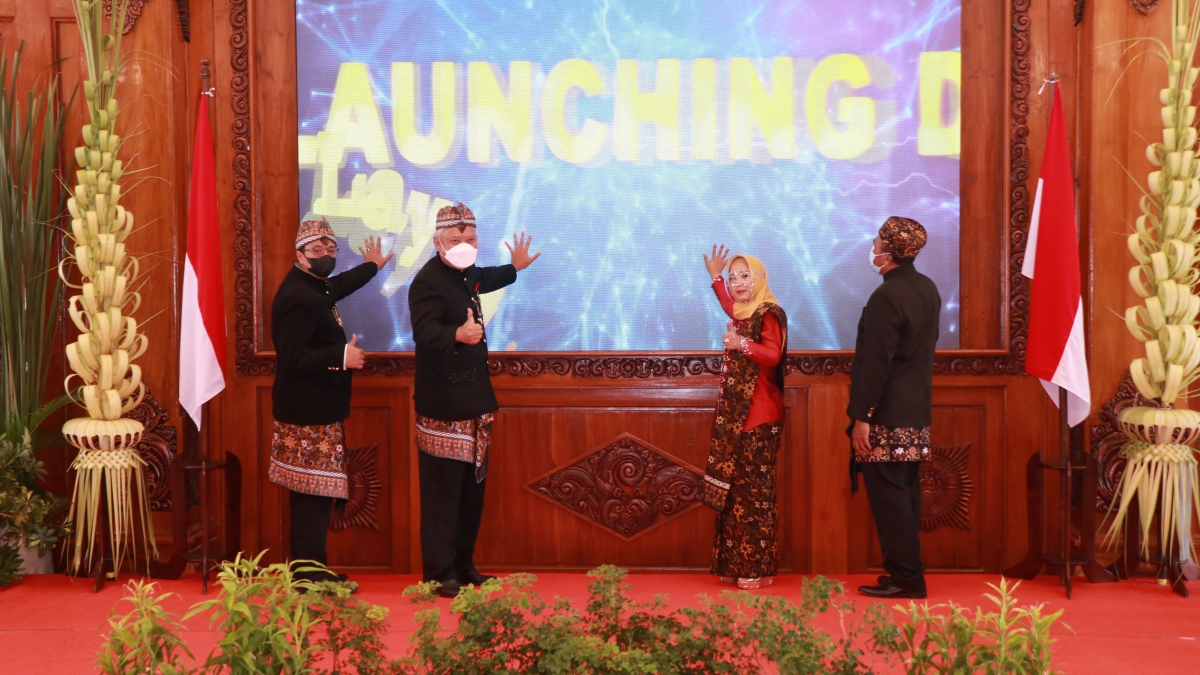 PT Bank Pembangunan Daerah Jawa Timur Tbk, (bankjatim) again supports the government in its efforts to Percepatan dan Perluasan Digitalisasi Daerah (P2DD). Coinciding with the 103rd anniversary of Mojokerto City, bankjatim together with the Mojokerto City Government launched Digital Payments for 8 Public Services at the Shaba Mandala Utama Pendopo, Mojokerto City (20/06).
The launching of Digital Payment was carried out directly by the Mayor of Mojokerto, Ika Puspitasari accompanied by the Head of Bank Indonesia East Java Representative Difi Ahmad Johansyah and the Director of IT and Operations of bankjatim Tonny Prasetyo. With the presence of the digital payment, the Mayor of Mojokerto hopes that it will be easier for the public to pay non-cash levies and taxes.
"As an effort of transparency in the government system and in order to optimize regional income, we hope that the convenience of non-cash transactions can be used by the community as a means of payment so as to increase efficiency and effectiveness in 8 public services that have applied digital payments," said Mayor of Mojokerto Ika Puspitasari.
The digital payment realized by the Mojokerto City Government together with bankjatim is outlined in the innovation of retribution and tax payments on 8 public services including Motor Vehicle Testing Service Fees, Room Usage Fees, Recreational and Sports Place Service Fees, Retribution for Granting Building Permits, Route Permit Fees for Providing Public Transport Services, P2 PBB Payments, BPHTB Payments. In addition, the public can also pay other regional taxes such as Hotel Tax, Entertainment Tax, Restaurant Tax, Parking Tax, Street Lighting Tax, Groundwater Tax, Non-Metal and Rock Mineral Tax and Advertising Tax.
"We would like to thank the Mojokerto City Government, Bank Indonesia and the Financial Services Authority for the synergy that has been well established so far. With the presence of this digital payment, payments for 8 public services in the city of Mojokerto can be made easily and quickly through the e-channel of bankjatim. I hope that on this 103rd anniversary, Mojokerto City will be more successful and advanced," closed Tony.
PT BANK PEMBANGUNAN DAERAH JAWA TIMUR Tbk
Jl. Basuki Rahmat 98-104 Surabaya
CORPORATE SECRETARY
E : corsec@bankjatim.co.id / humas@bankjatim.co.id
T : (031) 5310090-99 ext 471 F : (031) 5310838