bankjatim SMS Banking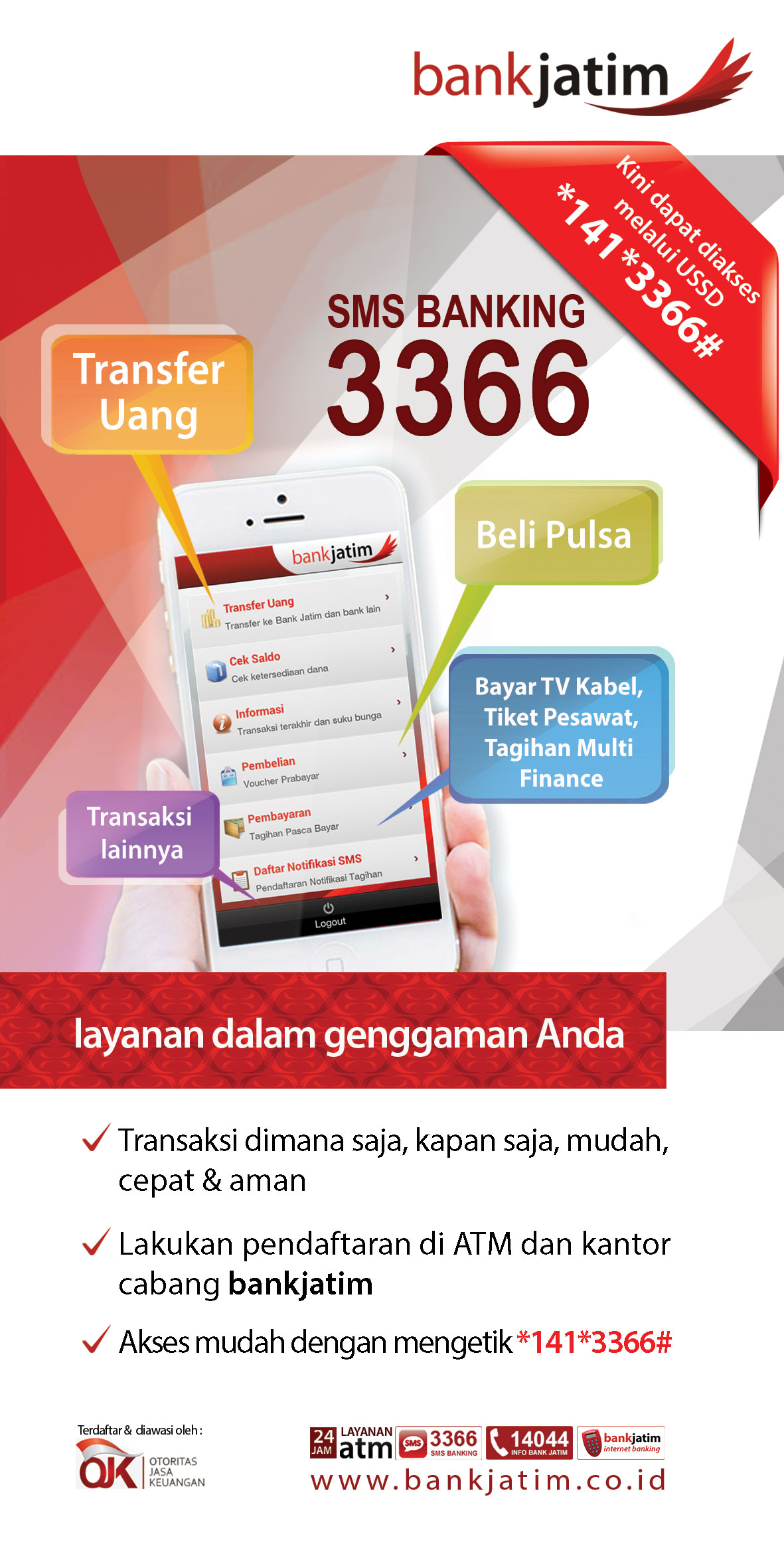 is one of the electronic channel (e-channels), which allows the Bank to provide services to the customers via mobile phone by using the short message service (SMS/short messaging services), either using plain-text mode, as well as apps mode. And Now  you can Transact via USSD and make calls at * 141 * # 3366.

BENEFIT :
Easy To Use
Secure transaction, as you get the TIN (Telephone identification number)
Simple and flexible, as you don't need to go to ATM or branch office.
Banking is accessible everywhere & everytime through the mobile phone.
Can operate with USSD *141*3366# (XL, Indosat & Telkomsel)
bankjatim SMS BANKING APPLICATION
Bankjatim SMS Banking application are equipped with a safety system through of Username & Password can only be accessed by each user.
Bankjaitm SMS Banking application can save transactions that are often used by usersthat provides convenience to users in accessing these transactions again.
Get SMS Banking bankjatim Application at:
USSD SMS BANKING
Do a quick transaction through USSD with calls to * 141 * # 3366 for XL, Indosat and Telkomsel.
Terms, conditions/for more information about our products, please contact Info Bank Jatim 14044 or visit branch offices Bank Jatim.