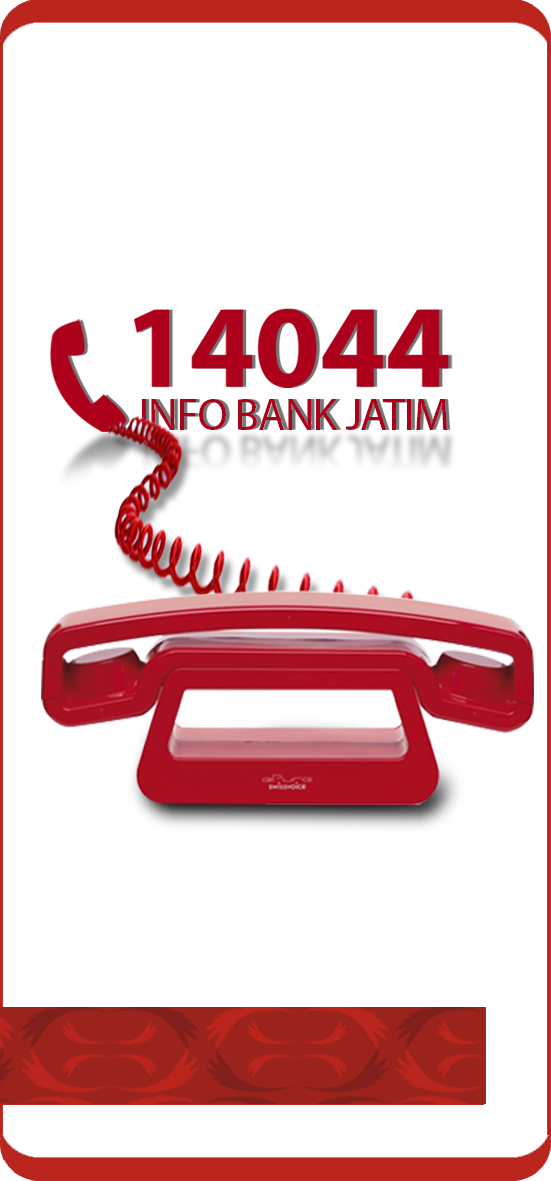 INFO BANK JATIM, Call Center Bank jatim with Dial 14044
What is Info Bank Jatim?
Info Bank Jatim is Bank Jatim Call center with dialing 14044. Just using home phone or mobile phone while taking a rest, people can get information about Bank Jatim products and doing the transaction with the business partners.
The Benefit:
The main benefit is saving and flexibility. Saving means people can save time and effort, cause we don't need to visit the bank Jatim office at working day. Flexibility means people can contact Info Bank Jatim within 24 hours, 7 days a week, wherever they are.
Services Offered by "Info Bank Jatim":
Providing any information about Bank Jatim, such as Saving, Giro, Deposit, Credit, Safe deposit box, and other services.
Transaction such as balance information, transaction information
Providing early protection customer such as blocking the ATM card.
Receiving any complaint from the customer
How To Contact Info Bank Jatim:
Dialing 14044
Make sure that you know your account number
Make sure that you know the data needed for verification
Use the available automatic service first. If you don't get the info as needed there, choose the option of talking with the call center officer.
Make sure that you know and record the name of call center officer who serves you.
Things To Be Concerned
Make sure that you know Bank Jatim official call center, 14044
Don't ever give the PIN number to anyone, including the call center officers, as Bank Jatim never asked for it.