BANK JATIM Care Humanity
Date: 03 december 2017
Categories :
"Not only can the maximum profit be achieved as the main goal of this company", said R. Soeroso on the sidelines of the submission of bankjatim assistance to care in Sidoarjo, Sunday (12/3/2017).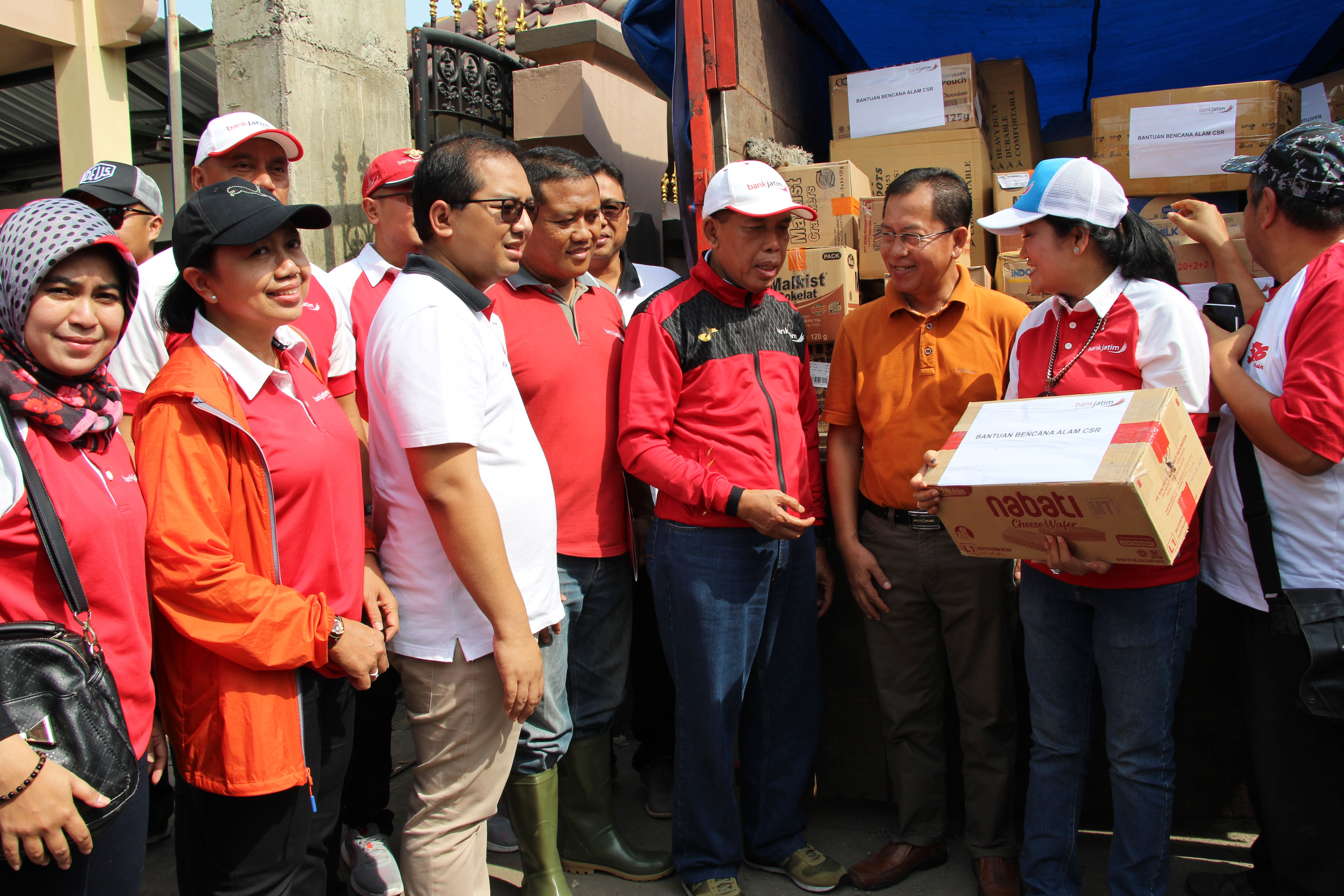 Concern for others is the responsibility of all parties. No exception for PT Bank Pembangunan Daerah Jawa Timur Tbk (bankjatim). Near the end of the year, Indonesia, especially the southern region of Java, was affected by the Cempaka tropical storm a few moments ago. Extreme weather caused by tropical storms has hit many cities in East Java.
From floods and landslides in Pacitan, tornadoes in the Tambak Rejo village area, Sidoarjo, to floods in Porong. Natural disasters are an alarm for humans to remember the greatness of God and care for others.

Through bankjatim Care and donations from the branch office, bankjatim handed over assistance in the form of asbestos, food packages and baby supplies with a total assistance of ± Rp. 100,000,000 for disaster affected areas in Sidoarjo.

Present at the handover of Bankjatim Peduli in Sidoarjo, Managing Director of Bankjatim, R. Soeroso, accompanied by Director of Finance, Ferdian Timur S., Corporate Secretary, Umi Rodiyah, and several Branch leaders. Bankjatim assistance was given directly to the Head of the Sidoarjo Regency BPBD, Dwijo Prawito, and the Commander of the Koramil in Waru. for Pacitan District, bankjatim through the Pacitan branch leader, Palti Oloan P., handed over direct assistance to residents affected in the refugee camp.