Human Resources Quality Development Programme 

Strategies of Human Resource Development (HRD) PT Bank Pembangunan Daerah Jawa Timur Tbk refers to the concept of Competency-Based Human Resource Management (HRM-BK).

The concept of HRM-BK can be defined as a process of planning, organizing, implementing and controlling the activities of labor optimally samapai ranging from recruitment to retirement where the decision-making process based on the information needs of job competency and competence of individuals to achieve corporate objectives. It is expected that the activities and decisions will be more transparent and is scientifically and not diskrimintaif.

Development of Competency-Based Human Resource Management System (HRM-BK) to implement the following programs:
Staf Development Program (SDP), Manager Development Program (MDP) dan Executive Development Program (EDP).
Education and training program SDP, MDP dan EDP.

Model Program Pengembangan dan Kaderisasi Pegawai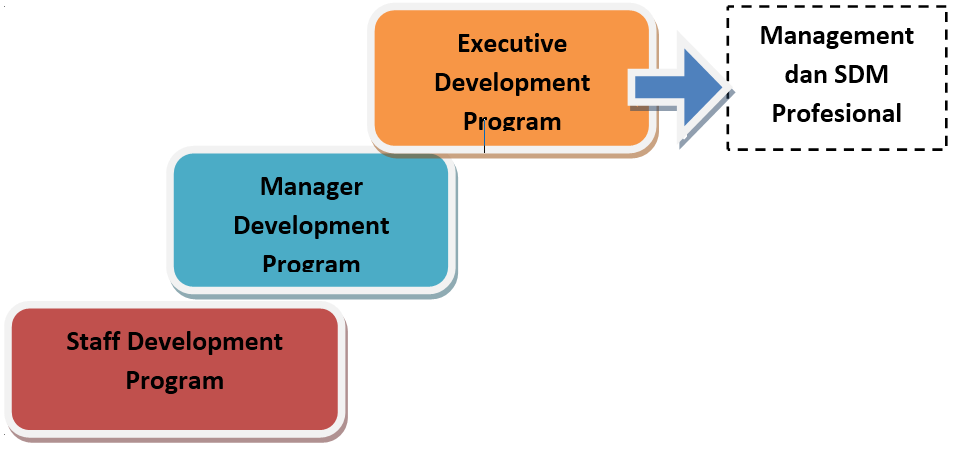 STAF DEVELOPMENT PROGRAM (SDP)
Education Staff Development Program (SDP) is an early career development for those who have become employees of Bank Jatim with predicate scholars to be prepared Cadre manager and Chairman of Bank Jatim in the future. After participating in the SDP program participants are expected to have knowledge and skills in the field of managerial banking (managerial competencies), banking operations (technical competencies), especially in the areas of credit, marketing funds, services and support capabilities (competencies enabler) and understand the business process through On The Bank Jatim job Training (OJT) so as to carry out the duties and responsibilities as a candidate for a professional bankers.
MANAGER DEVELOPMENT PROGRAM (MDP)
Education Manager Development Program (MDP) is an early development of the performance of the Chief of Operations or the equivalent in the banking industry, particularly in Bank Jatim, were prepared to occupy strategic positions in Bank Jatim became a reliable and professional managers in the future. MDP education is designed and implemented in a more implementable on duty in the position of Field Operations Leader or equivalent at Bank Jatim. Through this education program participants are expected to be a reliable and professional managers in the face of any business changes that occur.
EXECUTIVE DEVELOPMENT PROGRAM (EDP)
The success of an organization including Bank, strongly influenced by the performance of the Human Resources owned by the organization concerned. HR high-performance can be realized through a planning, utilization, improvement and development of human resources are well implemented, regular and sustainable development in line with internal and external business environment. EDP ​​program is a program to prepare candidates for Branch Manager is a powerful and strategic steps to be taken by management in support of the Bank's business success. In measuring the performance of candidates for Branch Manager Bank Jatim have a system to measure Knowledge, Skill, and Attitude Branch Manager candidates that are tailored to the level of the Hard and Soft Competencies Branch.